At Real Internet, we always like to keep up to date with the latest trends and algorithms. However, we also enjoy educating our clients as best we can. Google can be a minefield — search engine optimisation (SEO), analytics and lots more!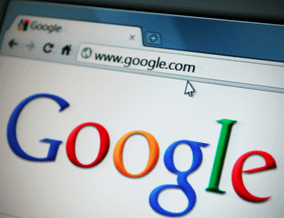 Most people use Google for its search function; there are thousands of web pages of information found every time you search with a keyword or phrase.
But have you ever wondered why some web pages are listed higher than others? Before you even search, Google has information about web pages organised in their search index. The index is a vast library that holds more information than all the world's libraries put together.
At Real Internet, we always recommend updating your website regularly. This is because website crawlers pay special attention to new sites and changes to existing sites.
Computer programs determine which sites to website crawl, how often, and how many pages to fetch from each site. The website crawling process begins with a list of web addresses from past crawls and sitemaps provided by website owners. As Google's crawlers visit these websites, they use links on those sites to discover other pages.
When the crawlers find a web page, Google's systems render the content of the page, just as a browser does. Google takes note of key signals, from website freshness to keywords. It then keeps track of it all in the search index. Did you know the Google search index contains hundreds of billions of web pages and is well over 100,000,000 gigabytes in size? When Google indexes each word on a website, they add it to all entries. Imagine how large the index in the back of a book would be for one website, let alone all the websites today!
Looking in the back of a book index to find what you need would be impossible on the world wide web without Google's ranking systems. A series of algorithms make up the ranking systems, and they sort through hundreds of billions of web pages in the search index to find the best result for you in seconds. Hundreds of websites are published every second and content is constantly being indexed.
If you feel overwhelmed or in need of some jargon-free knowledge, please contact us today for a complimentary chat to see how we can help you.
The Real Internet Team
https://mliytvas89jk.i.optimole.com/hmSjSrI-iFBLqMSc/w:auto/h:auto/q:75/https://www.realinternet.co.uk/wp-content/uploads/2021/05/Google-blog-2.png
1073
1280
Melanie Howell
https://www.realinternet.co.uk/wp-content/uploads/2018/11/logo-2-1.png
Melanie Howell
2021-05-07 09:02:00
2021-05-06 09:33:27
GOOGLE – the thing that we use most days, how does it work?