Why good design matters for your business's website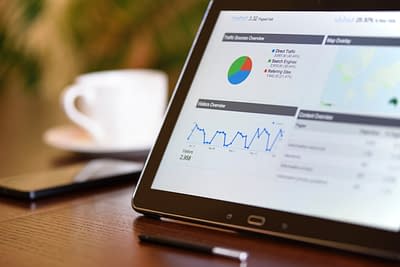 In 2020, eCommerce is bigger and more important than ever before, and a well-designed website that's as easy to use as it is good to look at is vital for any business. So whatever your trade or area of the market, whether you are focused on a particular region or have global ambitions, here's why beautiful website design matters to you.
Brand awareness and consumer confidence
A carefully crafted website is a prime opportunity to show your potential customers that you are an expert in the services or products that you provide. This could be a news section detailing updates in fashions or products for your sector, or a regular blog on how you and your employees operate – a little peek behind the scenes. You could even include how-to videos or other tutorial-style guides. Extra content like this gives customers real confidence that you are at the top of your game. Do it right and they feel like they're getting a little extra something for free, too.
First Impressions count
Once upon a time, you could easily reach your customers via printed business directories. Plus, they were quite likely to come into a high street showroom or shop. But those days are gone. Now, the first experience of your business for a customer will often be via a computer, tablet or phone screen. Because of this, making sure your website is easy to use, looks good and delivers the right information to the customer is absolutely crucial.

You need to catch your users' eyes immediately and tell them what you offer simply and clearly. If not, they'll take their business elsewhere…
Attract customers
This depends on your type of business, but these days it's perfectly possible that you won't have a public showroom floor or physical shop from which to sell your wares. If that's true, then your website is key to getting your message – and your products – out to customers.
Here, at Real Internet, we are passionate about designing attractive, responsive and practical websites that are work as hard for your business as you do.
We offer a range of web services, call us on 01454 806570 to find out more.
https://mliytvas89jk.i.optimole.com/hmSjSrI-zpNZJY9h/w:auto/h:auto/q:75/https://www.realinternet.co.uk/wp-content/uploads/2020/06/notebook-beside-the-iphone-on-table-196644-1-scaled.jpg
1707
2560
Andrew Reynolds
https://www.realinternet.co.uk/wp-content/uploads/2018/11/logo-2-1.png
Andrew Reynolds
2020-07-13 15:00:00
2020-06-28 10:01:44
Design Matters